Responsible for the preparation, pricing, and submission of full-scope Mechanical proposals for Egan's Mechanical Groups. Typical projects may include plan-and-spec design-assist, or design-build for general contractors and owner direct.

Proficient in the use of standard office computer programs such as MS Outlook, Word, and Excel, PowerPoint, and Project.

Ability to build and maintain relationships with internal and external customers.

Possess excellent communication skills and the ability to work with all levels of internal and external customers.

Strong organizational skills to manage between multiple projects at a time.
About Egan Company
Egan Company is one of the largest, multi-trade, specialty construction contractors and system integrators in the Midwest. We provide in-house expertise in planning, design, engineering, construction, and maintenance, and our workforce represents over 10 skilled trades serving virtually every infrastructure discipline in the industry. Core services include: mechanical, electrical, engineering and design, curtain wall/glazing/panel systems (InterClad), millwrights, fabrication, building systems, controls and system integration, and service.
From general contractors and architects to building owners and facility engineers, Egan collaborates with its customers throughout the entire construction or project process with the goal of maintaining best-in-class relationships between and among our internal teams, customers, and business partners. With nearly 1,000 employees occupying our offices and worksites, our objective is to ensure that every project is done with quality craftsmanship, integrity, and an aggressive commitment to safety. In fact, we're proud to have been recently recognized as one of America's Safest Companies.
Egan Company is an equal opportunity employer. All qualified applicants will receive consideration for employment without regard to race, color, creed, religion, national origin, sex, sexual orientation, disability, age, marital status, status with regard to public assistance, protected veteran status, familial status, or other characteristic protected by law.
Why Work Here?
Egan earned a spot in the Star Tribune's 100 Top Workplaces in 2017. Egan also won the 2014 award for America's Safest Companies and continues to prioritize its safety efforts for all of its employees.
Egan has a solid performance history, an excellent and stimulating working environment, premium health insurance, vision, identity and legal benefits, 401k match & profit sharing, discretionary bonus potential, an on-site fitness facility, and many more great benefits. Visit our website to learn more!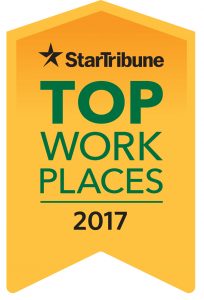 Working Environment
Ability to stand or sit for extended periods of time.

Normal operating office hours are 7:00am to 5:00pm.
Application Instructions and Employment Practices
We do not accept application materials by mail or email except as a reasonable accommodation for qualified disabled applicants.
Egan is committed to creating and maintaining a safe and drug-free working environment. Employment with Egan requires successful completion of pre-employment substance abuse testing and a background check.